Undersea discovery leads to multilingual childrens' books on Pinoy scientists
A children's storybook about a pioneering Filipino scientist who made a surprising discovery in one of the deepest parts of the world's oceans has led to a collaboration between the University of the Philippines – Diliman's College of Science (UPD-CS) and College of Arts and Letters (UPD-CAL) for a series of inspiring multilingual children's books on the lives of Filipino researchers.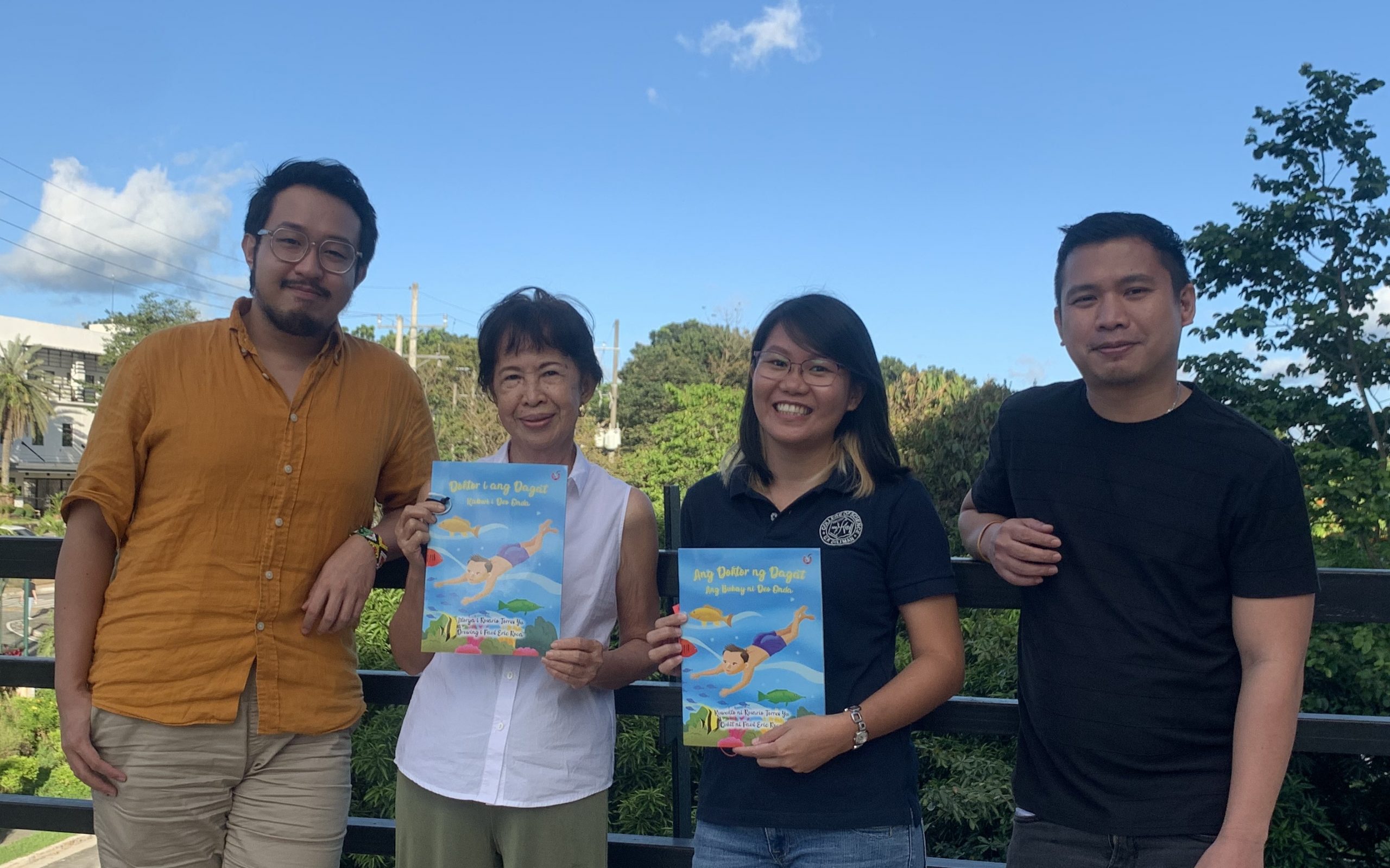 The Sulong-Agham Book Series is set to launch in December with the book, "Doktor ng Dagat." Written by CAL Departamento ng Filipino at Panitikan ng Pilipinas (DFPP) Professor Emeritus Dr. Rosario Torres-Yu and developed for publication by Supling Sining, Inc., the tome touches on the life and work of Dr. Deo Florence Onda of the UPD-CS' Marine Science Institute (MSI) who was the first Filipino and one of the first humans ever to explore Emden Deep in the Philippine Trench. 
The third deepest place on Earth, Emden Deep is one of the world's most inaccessible regions even though it is just barely 100 kilometers away from Eastern Samar. And yet, despite its depth and isolation, it was not untouched by humans. You will have to read the storybook to find out what Dr. Onda saw in the depths of the ocean, but it was enough to prompt him to dedicate his life to  helping raise public awareness about maintaining the health of our rich marine resources.
Dr. Onda's life story comes to life in the expert hands of Dr. Torres-Yu, a renowned storyteller and beloved mentor, with illustrations by Paul Eric Roca. Aside from winning and, later, being a judge of the prestigious Palanca Memorial Awards for Literature, Dr. Torres-Yu is also the former dean of CAL and former director of the Sentro ng Wikang Filipino. Meanwhile, Roca is a painter, illustrator, and internationally-published editorial cartoonist.
"Doktor ng Dagat" is written in Filipino with translations in Dr. Onda's native Cuyonon as well as in English. It is the  pilot volume of the Sulong-Agham Book Series, done in partnership between UPD-CS and UPD-CAL, which aims to inspire Filipino children to pursue science, technology, engineering, and mathematics (STEM) by showcasing  the lives and work of Filipino scientists. Other books in the series will also be published in Filipino and other Philippine languages, with English translations.
"We hope that this series of stories, beginning with Dr. Onda's, will help bring about  a new generation of scientists and a more science-minded public," Dr. Torres-Yu said. 
"This pioneering project between CS and CAL underscores the importance of collaboration between the arts and sciences and invites young readers to experience the wonders of science," noted UPD-CS Dean Giovanni Tapang. 
"Doktor ng Dagat" and the Sulong-Agham Book Series will be formally launched on December 12, 2022 at 4:00pm in the lobby of the CS Administration Building in UP Diliman. Supling Sining is open to sponsors who are interested in gifting the book to underserved communities, at just ₱100 a copy.
 To purchase copies of "Doktor ng Dagat" or to inquire about sponsorships, please contact China Pearl de Vera at chinapearldevera@gmail.com. For interviews and other media requests, please contact media@science.upd.edu.ph.