Pinoy inventor jumpstarts monthly innovation forum
Inventors revolutionize the world because they often see in a different light—sometimes literally so, as in the case of this Filipino scientist-entrepreneur.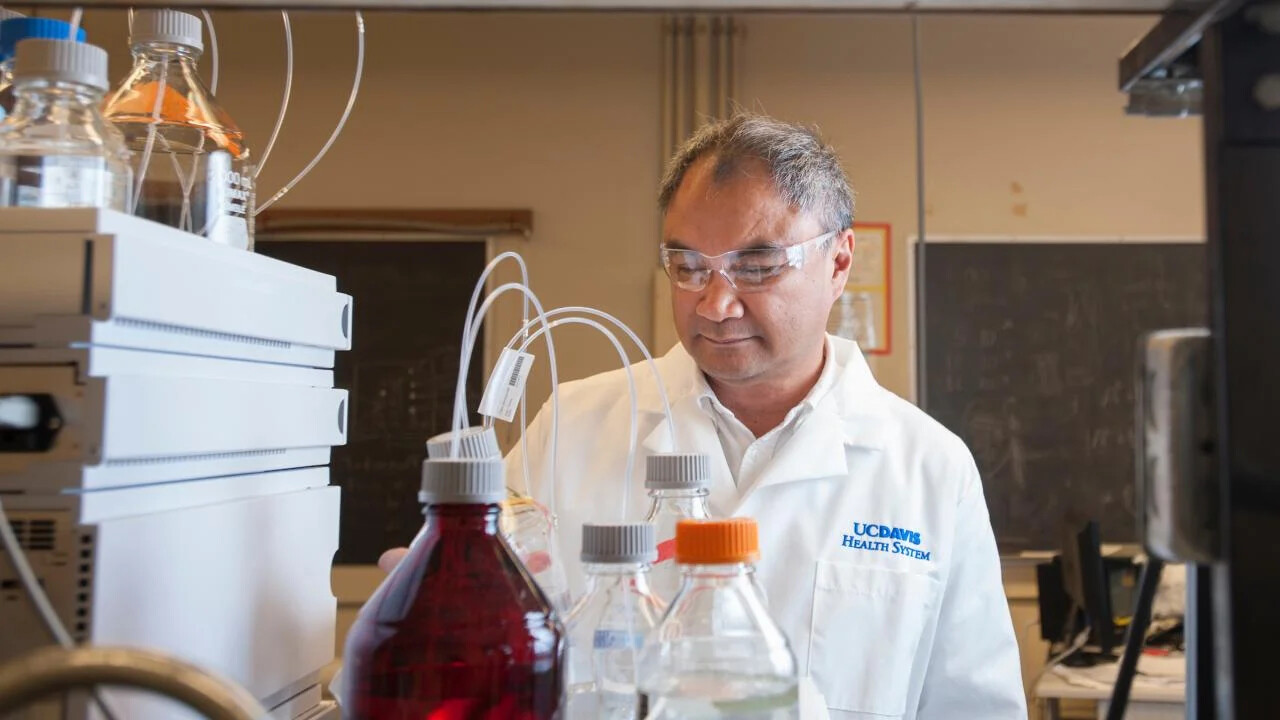 A distinguished professor and biochemist, Dr. Carlito Lebrilla of the University of California, Davis (UC Davis) is also a corresponding member of the National Academy of Science and Technology (NAST). He will be highlighting his research on mass spectrometry and the fundamentals of innovation for startup companies at the free inaugural iStories webinar hosted by the University of the Philippines Diliman College of Science (UPD-CS) this coming March 27.
A business born from mass spectrometry
Dr. Lebrilla's research is focused on understanding fundamental processes in the ionization, fragmentation, and detection of ions. This enabled him to build a complex Fourier transform ion cyclotron resonance (FTICR) mass spectrometer that marked the start of  a research and teaching career centered on mass spectrometry.
Mass spectrometry is an analytical technique used to identify and quantify compounds, and determine structure and chemical properties of molecules via molecular weight determination. Chemists can use a mass spectrometer to ionize a molecular compound in gaseous form, sort the fragments, and then identify the molecule fragments based on their molecular weights. Applications of mass spectrometry include determination of rock ages, biochemical evolution of the Earth, and space explorations.
In Dr. Lebrilla's case, his work on mass spectrometry helped him transition into the biomedical field that led him to develop methods for characterizing glycoconjugates—the biochemicals that contain carbohydrates bonded to some other compounds such as protein and lipid—in cells, animals, and humans. 
Dr. Lebrilla's further research and discoveries in mass spectrometry have led to several patents and the founding of at least five companies. "I realized there were so many problems that mass spectrometry can solve in food, in health, and even in basic fundamental biological issues. I just kept finding new ideas there, which really appealed to me," he says in one interview with Journal of the American Society for Mass Spectronomy.
iStories: a monthly series on innovation
iStories is one of UPD-CS's initiatives to lead more researchers and students to adopt the perception of nation-building through science, according to Dr. Ricky B. Nellas, the Associate Dean for Research, Innovation, Development, and Enterprise (ADRIDE) of the College of Science.
"Innovations, especially recent advances in the fields of data science and breakthroughs in technology, have accelerated our knowledge on relevant fields of science such as disease biology, artificial intelligence, and the knowledge-research-product pipeline. It is only paramount for us, especially young scientists, to be up to speed with current advances in science and technology. We hope that the iStories webinar series would motivate Filipino scientists to forge new collaborations in order to solve relevant and neglected local and worldwide problems, through innovation-centric research." he explained.
iStories is a free webinar series with innovation-themed lectures, storytelling, and activities featuring local and international scientists. The initiative is aimed at igniting the creativity and inventiveness of young scientists not just from the College of Science, but from other institutes inside and outside UP.
"We started this initiative to showcase the different paths towards scientific innovations that can be emulated by our researchers and students in order to contribute to nation building," says CS Innovation Team Head, Dr. Lerrie Ann Ipulan-Colet. The team is composed of innovation representatives from nine institutes under the UPD-CS.
iStories is scheduled for 3:00 pm every last Monday of the month.
Interested participants can register to the webinar via Zoom through filling out this online form: bit.ly/3EocEmD. Subscription to the entire iStories webinar is also possible through the same form. 
For interview requests and other concerns, please contact media@science.upd.edu.ph. 
References:
Brenner, A. & Simpson, H. (2021). Faces of Mass Spectrometry/Carlito Lebrilla. J. Am. Soc. Mass Spectrom. 2021, 32, 6, 1275–1277 https://doi.org/10.1021/jasms.1c00116