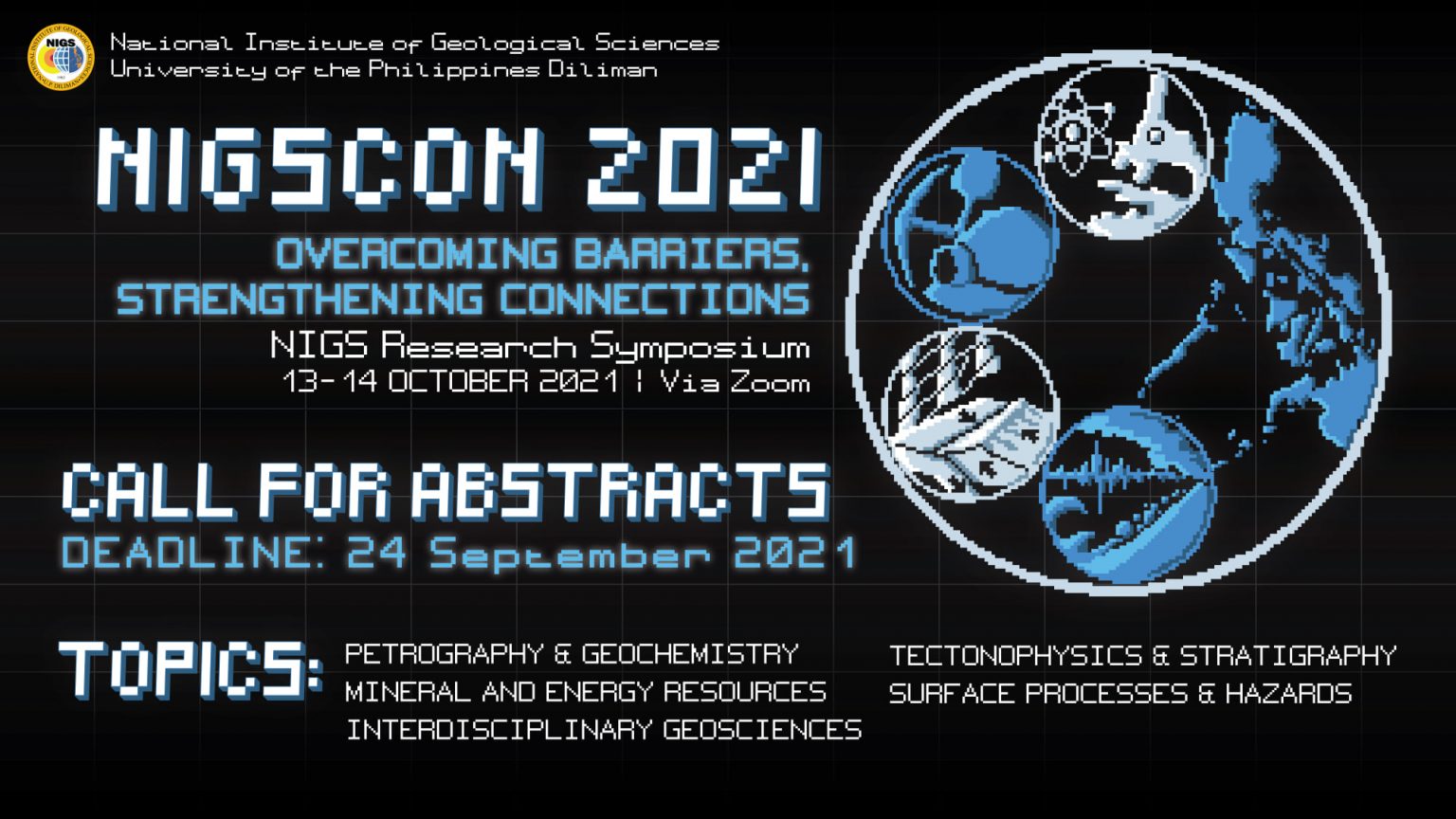 This October, the University of the Philippines National Institute of Geological Sciences brings you… NIGSCON 2021! With the theme "Overcoming Barriers, Strengthening Connections", the research symposium features the latest research findings, developments, and emerging trends in petrography, geochemistry, mineral and energy resources, tectonics, geophysics, stratigraphy, paleontology, surface processes, and geological hazards. Learn how earth scientists overcome challenges and pursue research amidst the pandemic.

Your participation and research contributions will help make this event a success! Submit your abstract/s through https://tinyurl.com/nigscon2021 on or before 24 September 2021. Follow this template for your abstract submission: https://tinyurl.com/nigscon2021abstract.

Registration is free! Pre-register at https://tinyurl.com/nigscon2021reg.
See you (virtually) on 13-14 October 2021!